Meridian Stretch Massage 1 Day CPD Course
Contact Wan-Hye on wanhyepark@live.co.uk
CPD Meridian Stretch Massage Course Outline
Course Title: CPD Meridian Stretch Massage (MSM)
Course tutor: Wan-Hye Park
Course Duration: 1 day (6 hours), 10:30am – 5:30pm
Course Date: Please see on www.wanhyepark.com
Course Fee: £150
Fees are directly payable by chq's made out to your course tutor account
CCM cannot accept payment on behalf of each individual tutor
Course Venue: Maida Vale, London. W9 1ES
Contact Wan-Hye Park wanhyepark@live.co.uk or call on 07723 031 454 for more info on this course
1. What is this course about?
    This course will give you the opportunity to add your existing massage skills. It will enable you
to provide your clients with new technique which will enhance their treatments.
    Meridian Stretch Massage is based on Chinese Acupressure Massage with Korean Kyung-Rak
and Japanese Shiatsu techniques. This technique of meridian stretch massage was developed
by Wan-Hye Park in 2006, a qualified tutor and western & eastern therapist.
    This technique works on the whole body to relax and energize through meridians/ muscles
stretch and uses gentle finger & palm pressure on the meridians/muscles. It can be applied
through clothes or on the skin directly. All treatment movements & techniques work in tune
with the natural breathing rhythms of the client.

The principle of Meridian Stretch Massage is to stimulate along the meridian by stretching
muscles & using acupressure points for tonification & sedation on the meridians. This could
encourage better or smoother body energy flow. After the treatment the client should benefit
from relaxation of the full body and an energized feeling.
2. What level is the course and do I need any particular skills?
This course is suitable for qualified therapists or those with equivalent professional/practical
experience.
  You should be able to:
- Follow instructions
- Express own feelings and statements of fact
- Read straight forward text fluently and take appropriate action

    PLEASE SEE THE PRE-BODYWORK CHECK LIST BELOW:
The list below is a guide used when undertaking a professional bodywork course. We aim to
protect the health and safety of students in training and those they practise on during and after
the course, whilst providing widest possible access.  If you have suffered from any of the
conditions listed, please check with a G.P if it is suitable to undertake a bodywork course. Bring
a referral letter from your G.P to tutor. If you have not checked, or if it is not suitable, please
do not participate in a bodywork class/course.
- A recent operation
- An untreated medical condition
- Bone or joint disorders (Rheumatoid arthritis, osteoporosis)
- Cardiovascular disorders (high blood pressure, severe varicose veins, thrombosis, heart
problems)
- Diabetes
- Endocrine disorders
- Epilepsy
- Knee problems
- On medication
- Pregnancy (or post natal)
- Severe skin disorders
- Severe mental illness
- Spinal injuries
- Is there anything else we should know about your health, please let the tutor knows
3. What will the course cover? (contents, themes, projects)
- Contraindications, Health & Safety
- TCM Meridians
- Treatment of common muscular-skeletal problems
- Meridian stretch angles and techniques
- Movement with breathing rhythm
- A practical test
4. What can I expect to achieve? By the end of the course you should be able to:
- Be aware of Contraindications and Health & Safety requirements
- Identify meridian stretch angles on the arm and leg
- Recognise muscle tone
- Recognise breathing tune
- Perform a full body treatment of meridian stretch massage
5. How will I be taught, and will there be any work outside the class?
- Using handouts and diagrams
- Demonstrations
- Practical work
- Pair work
- Word storm
- Talks/discussions
- Questions and Answers
- Feedback
6. Are there any other costs? Is there anything I need to bring?
No.
7. How will I know I am progressing?
Your progress will be regularly assessed and monitored by your tutor taking into account class work and home work where appropriate. The tutor will record your progress and provide informal, regular feedback throughout the course. At the end of your study program you will be asked to self-assess your own progress and achievement against the course objectives above. The tutor will endorse your assessment which will be formally recorded on the standard form (the statement of learning).
8. Will I have a chance to give my views on the course?
There will be an opportunity for you to evaluate the course towards the end of the course
9. What qualification will I get?
If you successfully finish the course and pass the practical assessment, you will have a CPD MSM certificate from the College of Chinese Medicine and 6 CPD points accredited by the Acupuncture Society.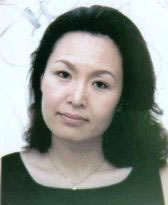 Wan-Hye Park
07723 031 454
wanhyepark@live.co.uk

Wan-Hye is an enthusiastic Oriental Medicine Therapy tutor and an actively practicing therapist who has developed innovative techniques based on combining western anatomy and physiology and traditional western style massage with traditional eastern treatment theories and styles. Three of the treatments/therapies she has developed are Korean Hand Reflexology Acupuncture, Korean Hand (Reflexology) Massage and Meridian Stretch Massage.
She first learnt traditional eastern therapy from experienced practitioners in Korea and Japan some 25 years ago, and then followed this with intensive and lengthy study in the UK.
She has been teaching in UK from 2005 at the City Literary Institute (City Lit) and the College of Chinese Medicine in London. As a tutor she has trained successfully to achieve Level 4 teaching through City & Guilds CTLLS exams and she is a member of the Institute for Learning (IfL).
She has been a member of the Acupuncture Society representing the specialism of Korean Hand Acupuncture. She also represents Korean Hand Acupuncture as a stakeholder of the Micro Acupuncture Regulatory Working Group which aims to ensure practitioners are all qualified to an accepted standard.
She is interested in efficient treatment for individual client's symptoms with minimum pain for maximum effects. Specialising in breathing related problems and pain relief with Korean Hand Acupuncture; and whole body circulation and posture, muscle tone balance through the massage treatments, her approach tends to the holistic.
07723 031 454
wanhyepark@live.co.uk
www.wanhyepark.com
Please submit this form and the course tutor will respond to your email to inform you of whether you have been accepted. If you have any queries about this course please contact
Wan-Hye Park on 07723 031 454 or email: wanhyepark@live.co.uk
Successful graduates from this course can apply for membership of the Acupuncture Society are entitled to use the abbreviations MAcS MSM after their names the society can also arrange professional indemnity insurance at a very competitive members preferential rate
all members must be insured and log 15 hours of CPD per year (8 hours courses/seminars/workshops and 7 hours home study/research)
Acupuncture Society Application Form
if they join the Society and adhere to its code of ethics rules and regulations and supply copies of their insurance.
Acupuncture Society members are exempted from Local Authority Licensing in many areas including Greater London please check with your local authority.
The annual membership to the Acupuncture Society is £50
The College of Chinese Medicine
Thank you for your application!
Your course tutor will contact you as soon as possible.
If you do not receive a reply within the next few days please call the course tutor.