Traditional Chinese Tui Na and Acupuncture Rehabilitation Therapy Diploma Course
For Tui Na Modules
Contact Leigh Till at info@leightill.co.uk or call 07855 677796
Website : http://www.leightill.co.uk/
For Traditional Chinese Orthopaedic Acupuncture Modules
Contact Paul Robin at acusoc@yahoo.co.uk on 0773 4668402
The Chinese Tui Na and Acupuncture Rehabilitation Therapy is a unique course, which teaches effective and practical techniques of traditional Chinese orthopaedic medicine, as used in TCM clinics in China.

The C.R.T course reveals how to combine and apply Tui Na Massage and Manipulations with Traditional Chinese Musculoskeletal Acupuncture. This powerful combination of clinical skills is highly successful in treating injury and dysfunction of the skeletal system.
The Chinese Tui Na course is structured into 6 separate Modules
Each Tui Na module is 2 days in length

The C.R.T course has been designed as modular system, providing flexibility and ease of learning for participants.

Students can attend any modules at the time and in any order they wish too. Each module can be taken be taken individually as a separate C.P.D course, or conversely when all 6 modules are successfully completed students are then eligible for the Chinese Rehabilitation Therapy Diploma.
Acupuncture Society Accredited
Successful graduates of this course will be awarded a Tui Na and Acupuncture Chinese Rehabilitation Therapy Diploma and will be entitled to use the initials Dip TAc after their names and will be accepted as a members of the Acupuncture Society. (Annual membership £100 and student and professional indemnity cover can also be arranged).

Members of the Acupuncture Society, and are entitled to use the initials MAcS TAc after their names.
Tui Na Course Modular Outline
Module 1 Two day Basic Tui Na workshop: Covering- principles, techniques and practical application.
Module 2 Two day Tui Na Theory and practical workshop for treating injury and dysfunction of the muscular skeletal system of the Upper Torso- Thoracic Spine, Shoulders structure, and neck. Upper limb conditions including: frozen shoulder, rotator cuff injuries, chronic muscular tension and pain – (Painful Obstruction syndrome), Acute conditions of the muscles of the upper back and neck, headaches.
Module 3 Two day Tui Na theory and practical workshop, for treating injury and dysfunction of the muscular skeletal system of the upper arm, elbow structure, forearm, wrist and hand including: common sporting injuries, Tennis and Golfers elbow, bicep tendonitis, wrist pain, RSI injuries ,carpal tunnel syndrome, finger and thumb injuries
Module 4 Two day Tui Na theory and practical workshop, for treating the lower back, pelvis, hips and abdomen, Topic including, Sciatica, Neuralgic pain and dysfunction, sacroiliac joint dysfunction, Piriformis Syndrome, Chronic and acute Lower back Pain –Painful Obstruction syndrome, Abdominal strain, groin strain injuries
Module 5 Two day Tui Na theory and practical workshop, for treating common Orthopaedic conditions of the upper and lower leg, including Quadriceps tendon injury, Ligament dysfunction of the knee joint, Patella femoral pain syndrome, compartment syndrome, dysfunction and injury to calf and Achilles tendon, ATFL and other common injuries to the ankle joint structure.

Module 6 Two day Tui Na theory and practical workshop: The final module of the C.R.T course utilises and refreshes on all components taught in the previous five modules, as well as introducing further advanced skills used in treatment of Muscular skeletal dysfunction. This workshop aims to further develop the clinical skills of the Tui Na and Orthopaedic Acupuncture already taught in the first 5 modules.
All Chinese Rehabilitation Therapy Tui Na workshops are held on a Saturday and Sunday one per month for 6 months on a revolving basis (please see timetable of Dates)

Tui Na Classes with Leigh Till
Buckingham Road,
Shoreham by Sea
West Sussex
BN43
Mob: 07855 677796

1 Year Orthopaedic and Microsystems Acupuncture Course on regular Thursdays in London, or on 1 MondayTuesday per month in Edinburgh
Thursday London
Edinburgh Course
Prospective students should be Qualified in anatomy and physiology level 3 or above (if not go to the following link for courses online from 99 dollars in America or between £250-400 for a UK based one
http://www.ccmlondon.com/acupuncture_courses/anatomy
The cost of this unique and highly specialised course is
Individual Tui Na 2 day Weekend CPD Module £280
All Six Tuina 2 day Weekend Modules in Shoreham booked £1530
40 Thursday Morning Acupuncture Modules in London or Edinburgh £2500
(Please note that course fees are non-refundable)
* Fees are directly payable by chq's made out to your course tutor account
CCM cannot accept payment on behalf of each individual tutor
After successfully completing your course there is a £30 certification charge
http://www.ccmlondon.com/ccm_certification.php

Membership to the Acupuncture Society is available to graduates
(upon paying the annual membership fee of £100)
http://www.acupuncturesociety.org.uk/application-form.php
PLEASE READ OUR TREATMENT SAFETY CHECK LIST BELOW BEFORE ATTENDING CCM COURSES:
The list below is a student safety guide used prior undertaking a CCM course. We aim to protect the health and safety of students in training and also those they practise on during and after the course.
If you suffer from any of the conditions listed below or other conditions which have not been included that you feel are relevant, please inform us prior to class treatments so that we can assess you suitability for such treatment.
Where there is any doubt please consult your GP.
- A recent operation
- An untreated medical condition
- Severe Bone or joint disorders (Rheumatoid/Osteo arthritis, osteoporosis)
- Cardiovascular disorders (high blood pressure, heart / circulatory desease, thrombosis)
- Diabetes
- Endocrine disorders
- Epilepsy
- Drug addiction or recent use of cocktails of recreational and prescribed drugs and or exessive alcohol consumption
- Medication
- Pregnancy (or post natal)
- Severe skin disorders
- Severe mental illness
- Spinal injuries
- Prone to fainting
- If you suffer from infectious deseases like hepatitis b or HIV
You must also have eaten about 2 hours prior to treatment (please inform tutor if you haven't
- If there anything else we should know about your health, please let the tutor know.
- The same proceeding is required prior to treating your clients or during assignments
Information on Course Leaders
Leigh Till, Bsc Hons, MAsc.OA, MAcS SPA, Dip Tui Na, Lic Acu,
Member of Acupuncture society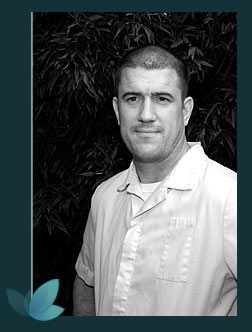 From a background in martial arts and sports, Leigh Till developed his interest in healing and physical therapies whilst training to be a martial arts teacher, a fascination with traditional Chinese medicine was born.
Leigh has studied Chinese medical theory both in the UK and China, under many top teachers, Doctors and masters. 
His studies have included:
Traditional Acupuncture
Specialised spinal acupuncture
Auricular acupuncture
Chinese medical theory and Chinese Herbalism
Tui Na ( Chinese massage and Physiotherapy)
Qi Gong Tui Na (Traditional Taoist healing)

Leigh has also trained to degree level in Sports Science and worked in exercise rehabilitation. His continued professional development has involved studies in the U.K, Europe, China and Thailand, including professional training in, T.C.M, & Tui Na, Traditional Chinese Herbal therapy, Advanced Acupuncture, Sports Massage /Sports Injury Rehabilitation, Shiatsu, and Thai massage.
Leigh previously worked at the Institute of Chinese Medicine London – running a successful clinic for Tui Na therapy and Acupuncture, for members of the public
Leigh is an approachable and friendly Teacher, who aims to improve the lives of those he treats, and teaches drawing from his own experience, together with the great knowledge taught to him by his teachers.
Leigh has developed his unique approach, in which he teaches authentic and practical Tui Na and T.C.M in a direct and concise manner,
Paul Robin FAcS MPCHM MCAA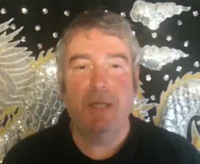 Head of the College of Chinese Medicine TCM faculty Chairman of the Acupuncture Society
Paul Robin has been teaching and practicing Traditional Chinese medicine for over 20 years. He was trained in the Fook Sang style by Dr Ac Bernard Kai Lam Lee (who was a TCM specialist brought over from China by the British Acupuncture Association) and qualified in 1987. Paul was Dr Lees full time apprentice and assistant for 9 years during which time he conducted research and lectured at the Fook Sang courses held at Imperial College and was President of the Fook Sang Acupuncture and Chinese Herbal Practitioners Association.
In 1994 Paul founded the College of Chinese Medicine and some years later founded the Acupuncture Society in order to establish Chinese style Acupuncture and Chinese Medicine in the UK.
Paul specializes in Spinal, Traditional and Chinese Medical Style Deep Needling Acupuncture, Traditional Chinese Diagnosis and complex Chinese Herbal formulations.
He represents the Acupuncture Society in the Acupuncture Stakeholders Group which is working with leading members of the profession toward the future regulation of Acupuncture and Chinese Herbal Medicine and preparing for the professions inclusion into the NHS.
Paul lectures at the College of Chinese Medicine and is also a specialist TCM consultant at the Clinic of the College of Chinese Medicine in Harley Street.



Read more of Paul Robins News Comments on:
Please submit this form and the course tutor will respond to your email to inform you of whether you have been accepted. If you have any queries about this course please

Contact Leigh Till at info@leightill.co.uk or call 07855 677796
For Musculo-skelital Acupuncture Modules
Contact Paul Robin at acusoc@yahoo.co.uk on 0773 4668402
Successful graduates from this course can apply for membership of the Acupuncture Society are entitled to use the abbreviations MAcS TAc after their names the society can also arrange professional indemnity insurance at a very competitive members preferential rate
all members must be insured and log 15 hours of CPD per year (8 hours courses/seminars/workshops and 7 hours home study/research)
Acupuncture Society Application Form
if they join the Society and adhere to its code of ethics rules and regulations and supply copies of their insurance.
Acupuncture Society members are exempted from Local Authority Licensing in many areas including Greater London please check with your local authority.
The annual membership to the Acupuncture Society is £100
The College of Chinese Medicine
Thank you for your application!
Your course tutor will contact you as soon as possible.
If you do not receive a reply within the next few days please call the course tutor.