Foundation Course Certification Form
TCM Foundation Course
Outline
TRADITIONAL CHINESE MEDICINE THEORY FOUNDATION
6 MONTHS DIPLOMA COURSE
NEXT COURSE DATES 2019
February 23 & 24
March 23 & 24
April 20 & 21
May 25 & 26
June 29 & 30
July 27 & 28
COURSE VENUE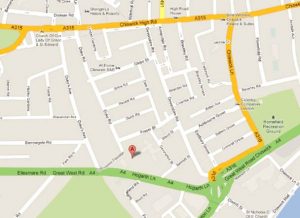 CCM West London
Hogarth Youth Centre
Duke Road
Chiswick
London W4 2JR
COURSE OUTLINE
This is a part-time 6 months foundation course in:
TRADITIONAL CHINESE MEDICINE THEORY WITH TCM ANATOMY & PHYSIOLOGY.
The course is designed to serve as a theoretical foundation for students and practitioners with an interest in Oriental medicine.
The course can also serve as a preparation for practitioner level of TCM and acupuncture training.
Course aims
To promote practical understanding of the specific terminology used in TCM
To provide theoretical knowledge of TCM anatomy, physiology and pathology that is essential for understanding the causes, mechanisms, clinical features and diagnosis of disease as understood by TCM
To install correct understanding of the acupuncture meridian system and the precise location and action of commonly used acupuncture points
To explain the rational behind TCM and acupuncture principles and methods of diagnosis and treatment
Course Structure
The course is taught part-time in 12 lecture days running over 6 months, 6 weekends (Saturday and Sunday). The lecture days are 10.00am-5.30pm. It has 252 study hours, out of which 84 are contact hours and 168 are home study.
Award
Traditional Chinese Medicine Foundation Diploma
Assessment
Achievement of the learning outcomes is assessed by continuous verbal questioning, as well as by final 2-hour written exam.
Course cost
The course fee is £1200*
It includes:
12 x 7-hour sessions
Copies of the theoretical lectures
Exam fees
There is a certification fee of £30 for the course
* The course fee is subject to a minimum of 6 students
Admission
The course is designed for both working and prospective therapists. It is also open to anybody with an interest in TCM and acupuncture. As this is a foundation course, formal anatomy and physiology is not required but is highly recommended.
COURSE CONTENT
The course is comprised of two modules – TCM and Meridian Theory modules of 6 lectures each.
1. TCM Theory Module
History and philosophy of TCM
TCM physiology
TCM aetiology
TCM pathology: patterns of disharmony
TCM principles of treatment
TCM methods of treatment
2. Acupuncture Meridian Theory module
The Historical Development of Acupuncture
Methods of locating acupuncture points
The Ging-Luo –  the acupuncture meridian system
The acupuncture points
The acupuncture meridians – pathways and points
The Muscle region of the Regular meridians
The Extraordinary meridians
The Extraordinary points
Therapeutic properties of the acupuncture points
Therapeutic principles and methods of acupuncture
Manipulation techniques of acupuncture
Acupuncture contraindications and precautions
Moxibustion and Cupping therapy
Acupuncture formulation
Admission Requirements
The course is designed for both working and prospective therapists. It is also open to anybody with an interest in Traditional Chinese Medicine Anatomy & Theory . As this is a foundation course, formal modern medical anatomy and physiology is not required but is highly recommended.
Fee
The course fee is £900*
It includes:
12 x 7-hour sessions
Copies of the theoretical lectures
Exam fees
* The course fee is subject to a minimum of 4 students
There is a certification fee of £30 for the course
https://www.ccmlondon.com/ccm_certification.php
Tutor
Nhi Vinh Chu  MAcS, MMA
Email: nhivinhchu@gmail.com
Tel: 07906285734

Nhi studied Acupuncture and Chinese Herbal Medicine with Western Bio Sciences at The College of Chinese Medicine in London and was certified in 2008; she is a member of The Acupuncture Society.
Nhi has a private practice based in Hackney, East London and has more than 10 years of experience in the Complementary Therapy profession. Prior to her training in TCM, Nhi worked for 20 years in primary healthcare promotion and education. Nhi has spent the last 35 years living in England and working with Health care professionals in different settings: hospitals, Gps, charities, health trusts, community groups, and schools and colleges, so she has developed a well balanced Eastern / Western perspective.
In addition, Nhi runs six weeks self management health courses for NHS and delivers bespoke TCM courses for different Health Trusts and mindfulness and meditation courses.
Born in Vietnam, Nhi and her sister (also a TCM practitioner) have a hereditary in Traditional Chinese Medicine: their grandfather was a herbalist and their uncle an acupuncturist. For Nhi it was whilst travelling in China and Japan that her true vocation came to light and her natural healing skills began to shine. Nhi is fluent in four different languages and is also a Language tutor, teaching language courses privately and at Morley College in London.
Nhi's other professional interests include Tui na Massage, Yoga, Qi gong and Shaolin Kung Fu, and a practitioner of Vipassana Meditationfor 18 years. Nhi feels these skills are all related and have enhanced her abilities as a healer.
Training, qualifications & experience
Degree Level – Practitioner Training Course in Acupuncture & Chinese Herbal Medicine
Certificate in Acupressure Massage
Certificate in Facial Cosmetic Acupuncture
Certificate in Auricular Acupuncture for stress management
Certificate in Advanced Meridian Stretch
Diploma in Tui na Massage
Certificate in Foundation course in Mindfulness
Certificate in Qi Gong and Shaolin Kung Fu
Certificate in Train the Trainer Skills
Certificate in Trainer of Chronic Disease Self-Management Program
Certificate in Teaching (PTLLS), level 3 and 4
Practitioner Foundations in Hypnotherapy
Level 2 Certificate in Teaching Fitness and Exercises
Dragomir Lubomirov FAcS MPCHM
Vice Principal of the College of Chinese Medicine
Chair of the CCM Academic board 

Email: dragomirl@btinternet.com
Tel. +44 7976 253682
Dragomir is a fully trained and insured practitioner of Traditional Chinese medicine, acupuncture and acupressure massage, which he has practiced successfully since 1997. He has a Masters Degree in Clinical Neuroscience. He is a Fellow of the Acupuncture Society, one of the main professional organisations representing TCM and acupuncture practitioners in the UK. The Acupuncture Society is an active member of the Acupuncture Stakeholder Working Group set by the DoH to map the future of the acupuncture profession in the UK.
Dragomir is the Vice-Principal of CCM London since 2003 and a senior lecturer at the College. Based on his sports, martial arts, massage and acupuncture experience, he developed and has been teaching the Advanced Acupressure Massage Course at the College since 2000 both in the UK and abroad. At the College he teaches the Auricular Acupuncture for drug and alcohol rehabilitation and stress management, Acupuncture Meridian stretch, TCM Orthopaedic diagnosis and Orthopaedic and TCM Musculo-skeletal medicine Acupuncture courses.
His professional interests are:
– neural and anatomical correlates of the acupuncture meridian system
– multi-layered interconnectivity of the neuro-axis and especially the spinal inter-segmental connectivity
– stimulation-based approaches to body regulation and healing
– traditional and modern technological methods of stimulation of acupuncture points
– exercise as treatment for musculo-skeletal, mental/emotional and general health problems as well as health enhancement, learning and personal development
For more information about this course please contact 

Nhi Vinh Chu on 07906285734 or email: nhivinhchu@gmail.com
Application FormEnroll
Please submit this form and the course tutor will respond to your email to inform you of whether you have been accepted. If you have any queries about this course please contact
Nhi Vinh Chu on 07906285734 or email: nhivinhchu@gmail.com
Acupuncture Society membership
Successful graduates from this course can apply for membership of the Acupuncture Society are entitled to use the abbreviations MAcS after their names the society can also arrange professional indemnity insurance at a very competitive members preferential rate
all members must be insured and log 15 hours of CPD per year (8 hours courses/seminars/workshops and 7 hours home study/research)
Acupuncture Society Application Form
if they join the Society and adhere to its code of ethics rules and regulations and supply copies of their insurance.
Acupuncture Society members are exempted from Local Authority Licensing in many areas including Greater London please check with your local authority.
The annual membership to the Acupuncture Society is £100