CCM Teaching Clinic, Supervised Subsidised Treatment by Students


Subsidised Treatment Fees
Acupuncture £20 (when treatment part administered by students under supervision)
Treatments Administered by Teacher only £50
Herbal Medicine £10
Clinics are on Mondays in Chiswick
Wednesdays in East Finchley
East Finchley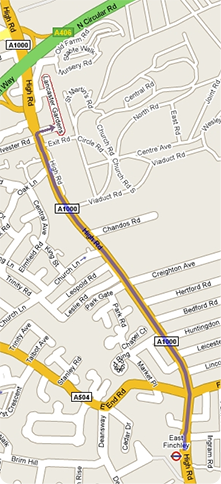 East Finchley
Wednesdays Only
17 Lankaster Gardens
East Finchley
London N2 9AZ
View Map
Thursdays at Ucl International Hall Russel Square
Ask for the College of Chinese Medicine at
UCL Connaught Hall
Clinical Attachment for Students and Graduates of TCM
Students and Graduates can observe and participate in treatments in this busy teaching clinic gaining real clinical experiance
You would be apprentised to Paul Robin (Head of TCM at the College of Chinese medicine London), Paul Brecher (Principle at the College of Chinese medicine London) or Dragomir Lubomirov (Vice Principle at the College of Chinese medicine London) who practise Chinese style Acupuncture, Diagnosis and Herbal medicine each with over 25 years experiance.
This is what they dont teach you on academic courses but is essential to gain real confidence to practice and administer treatments effectively and efficiantly.
£50 per day clinical attachment fees all TCM practitioners and students welcome
£1500 per annum for CCM 3rd year students or postgraduates (approx 30 thursdays a year or £50 per clinic day)
If you would like to arrange an appointment as a patient of the teaching clinic or be a student or graduate apprentice at our teaching clinic
Call or Email:
Wednesday clinics in East Finchley:
Thursday clinics in Russel Square:
Monday Clinics in Chiswick: Dragomir Lubomirov 07976 253682 dragomirl@btinternet.com
Orthopaedic Acupuncture Course in Clinical Environment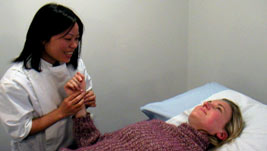 Locations
Course Location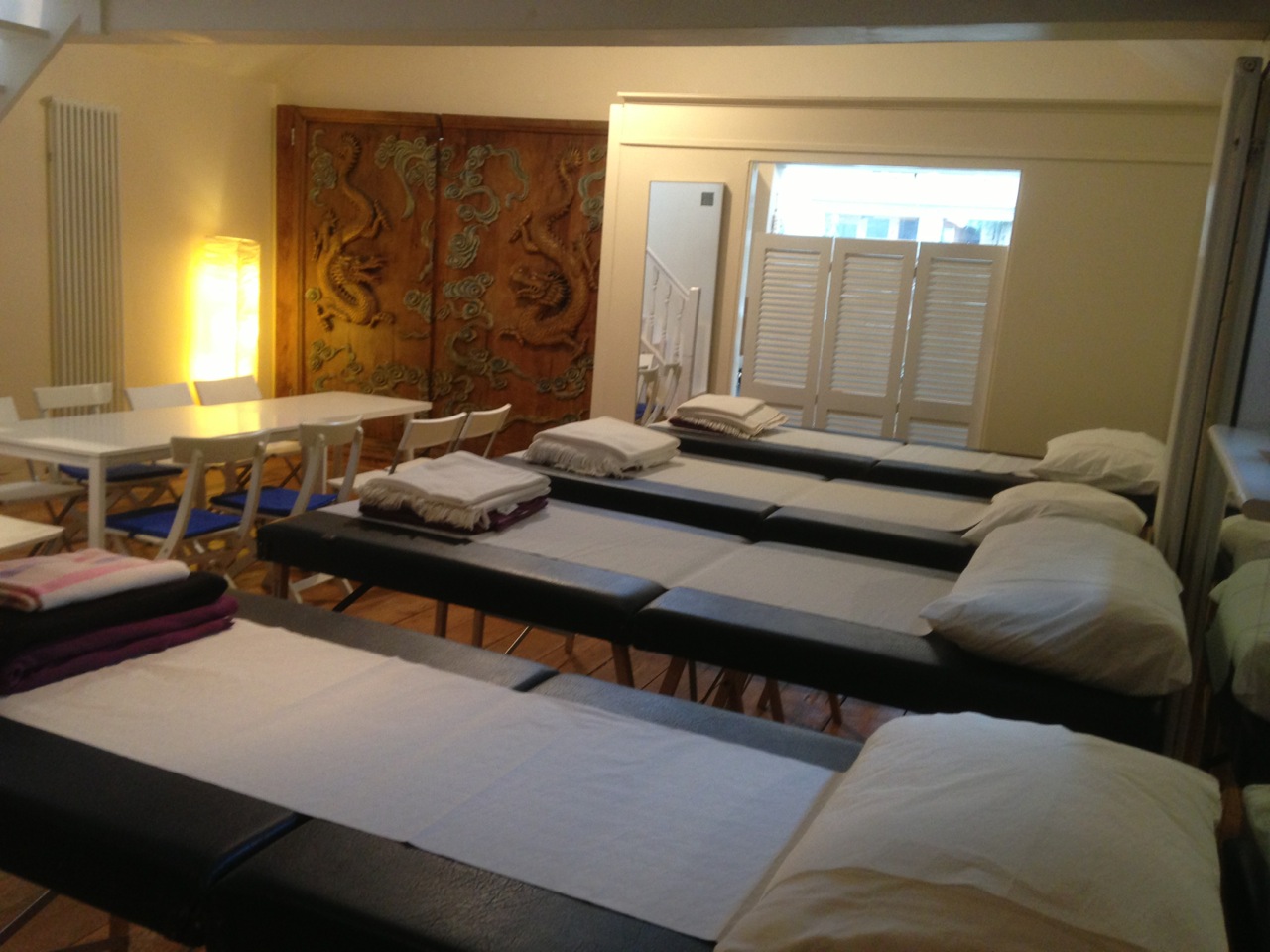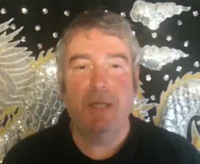 Paul Robin FAcS MPCHM MCAA
Head of the College of Chinese Medicine TCM faculty Chairman of the Acupuncture Society
Paul Robin has been teaching and practicing Traditional Chinese medicine for over 20 years. He was trained in the Fook Sang style by Dr Ac Bernard Kai Lam Lee (who was a TCM specialist brought over from China by the British Acupuncture Association) and qualified in 1987. Paul was Dr Lees full time apprentice and assistant for 9 years during which time he conducted research and lectured at the Fook Sang courses held at Imperial College and was President of the Fook Sang Acupuncture and Chinese Herbal Practitioners Association.
In 1994 Paul founded the College of Chinese Medicine and some years later founded the Acupuncture Society in order to establish Chinese style Acupuncture and Chinese Medicine in the UK.
Paul specializes in Spinal, Traditional and Chinese Medical Style Deep Needling Acupuncture, Authentic Chinese Needle manipulation techniques Traditional Chinese Diagnosis and complex Chinese Herbal formulations.
He represents the Acupuncture Society in the Acupuncture Stakeholders Group which is working with leading members of the profession toward the future regulation of Acupuncture and Chinese Herbal Medicine and preparing for the professions inclusion into the NHS.
Paul lectures at the College of Chinese Medicine and is also a specialist TCM consultant at the Clinic of the College of Chinese Medicine Teaching Clinic at 1 Harley Street.Central London


Paul Robin interview in the Dailymail

Read more of Paul Robins News Comments on:
If you wish to have a private consultation directly from one of the senior qualified practitioners, the fees are £50 inclusive for Acupuncture & Chinese herbal medicine.

North London Finchley area:
Paul Brecher BA FAcS MPCHM Principal of the College - 0753 4493 888

Chiswick area:
Dragomir Lubomirov FAcS MPCHM Vice Principal - 07976253682

Harley Street W1 area:
Paul Robin FAcS MPCHM 1 Harley Street Acupuncture Clinic - 0773 4668 402

Patients are first asked questions about their medical history and their current condition. They are then diagnosed using Traditional Chinese Medicine Diagnostic Methods. This involves observing the eyes, face and tongue and the taking of the pulse on the radial artery of the wrist. The appropriate acupuncture points are then chosen.  The needles are inserted by the students under the supervision of the tutors. If it is relevant to the patients condition then Chinese herbal medicine may be prescribed.
About the College
The College of Chinese Medicine was established in 1994 to promote the development and education of Traditional Chinese Medicine (TCM) and to further develop its professional standing and integration into modern western medical practice.
The College of Chinese Medicine
Thank you for your application!
Your course tutor will contact you as soon as possible.
If you do not receive a reply within the next few days please call the course tutor.