ACUREGEN ADVANCED COSMETIC FACIAL ACUPUNCTURE COURSE WITH LED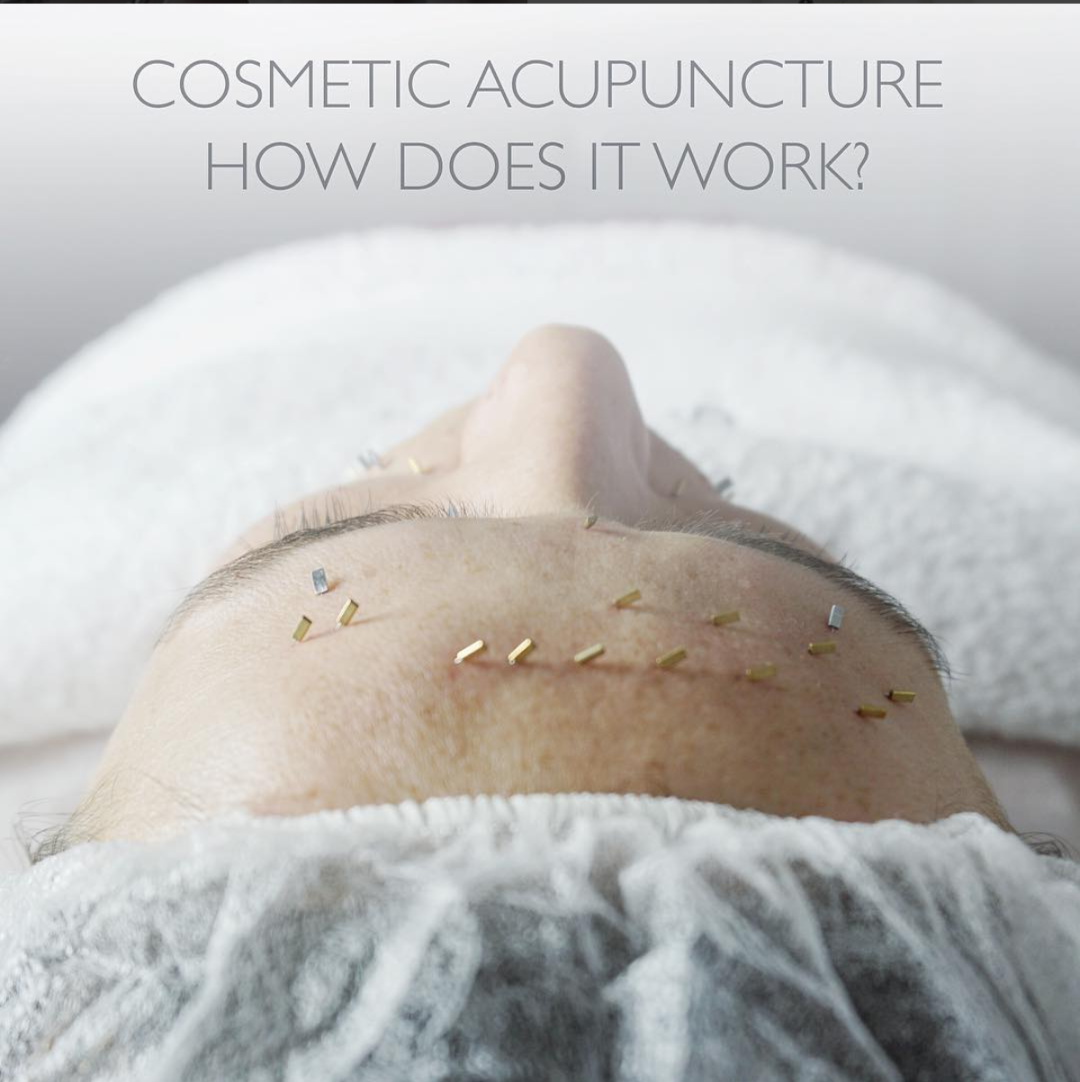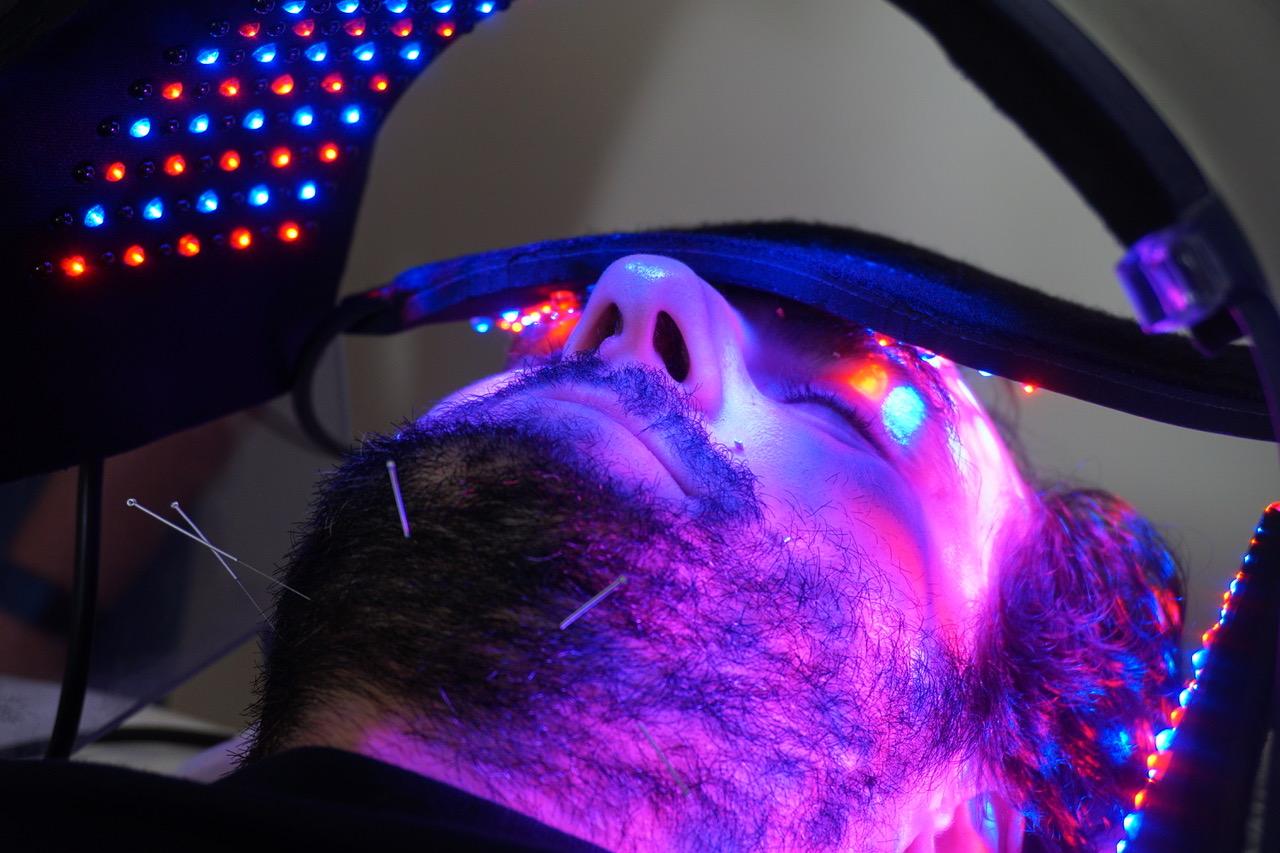 ABOUT ACUREGEN
Founded by Amanda Shayle, Acuregen Courses have now been established since 2006 and has evolved through research and development within the teaching environment and in our clinics.
Acuregen is at the forefront of developments emerging for cosmetic acupuncture and particularly how to integrate with technology.  Acuregen offers audit/evaluation strategies to ensure ethical, safe and good clinical practice. Unique methods of training are combined with patented Thrive needles, specialist cosmetics and clinical materials designed for purpose.  Mentorship is available as is membership of our private Facebook group.
As we pride ourselves on including the latest in cosmetic treatments, so now the integration of LED Light therapy as well as traditional adjuncts such as Gua Sha and cupping is now included in the practical aspects of this course.
The Acuregen Clinic and Academy has a permanent training venue located in East Finchley, N London.  Please keep an eye on the websites for our training programme and special events.  http://www.acuregen.co.uk/course-schedule/.
 You will also have the opportunity to meet the College of Chinese Medicine teaching staff when indicated.
Acuregen Academy,
London Baronsmere Road N2 9QD
Amanda Shayle +44 7778267778
email Acuregen@gmail.com
We are delighted with our continued long-standing relationship with The College of Chinese Medicine and The Acupuncture Society.   We are also delighted to announce that we are an approved NCCAOM (PDAs) and CA Board (CEUs) USA Education Provider for any of our courses delivered in the USA and worldwide.  This in addition to accreditation by The Acupuncture Society and the Associated Beauty Therapists (ABT).
This course covers the theory and concepts behind why the system works so effectively.  We do not rely on knowledge of acupuncture points.  Explaining the effects of Acuregen treatments are dealt with at a scientific and simplified level to give practitioners the tools they need to explain likely outcomes to their patients, but with the knowledge that it is evidence-based.
Already trained in Cosmetic Acupuncture?  No matter where you have studied before, this course will take your work to a new level.
Our 4-day course is in 2 modules.  Preferably these should be taken together for continuity.  Core 1 will give you the basic knowledge and skills, but our Core 2 Advanced module adds the finishing touches with advanced techniques, giving a full portfolio of treatments and adds weight to Core 1 basic training.
A full theory pack for each module is available to download in advance of the essential face-to-face clinical days.  It is not advisable or possible to achieve these specialist skills with on line training only.
We have a strict policy of small groups of around 6/9 students with high student: teacher ratio as competence, confidence and safety gained from training is our highest priority – it's all about training – you will be representing us to the consumer!
Our courses allow you membership of the Acupuncture Society and you can carry the letters MAcS CA.
A Balens Acuregen Group Policy is available to all graduates.
Module Core 1. Course Description
Acuregen Cosmetic Acupuncture introduces professional acupuncturists to aesthetic facial needling using techniques that enable them to learn more about facial tissue and how to manage issues such as skin resistance (often due to scarring) and loss of elasticity.   Acuregen techniques can be combined with other facial rejuvenation systems to add to existing skills.
Areas covered will include reduction of beauty concerns: :  Lines and Wrinkles, Enlarged Pores, Acne Scarring, Discoloration, Dull Complexion, Dryness, Sagging and Loss of Muscle Tone, Puffy Eyes, Sagging Neck. Also covered is dermatology, the 'treat' element in facial treatments, reducing discomfort and enhancing relaxation combined with a balancing constitutional approach. Theory and concepts on how the system works explained scientifically yet uniquely blended with TCM.
Audit and evaluation strategies given to ensure ethical, safe and good clinical practice.
Module Core 1. Goals and Objectives
*To introduce facial acupuncture techniques to those new to facial rejuvenation or add a different approach to those with experience.
*To learn about facial tissue and how to needle more effectively, skin that is either resistant (often from scarring) or has lost elasticity.
*To gain a more scientific understanding of collagen induction and the physiological effects of these treatments at local and also constitutional levels.
*Methods of audit and evaluation, combined with strategies for on-going teamwork with patients to ensure ethical, safe and good clinical practice.
*To learn a balancing protocol using body and auricular acupuncture and how to differentiate using commonly seen clinical case references.
Module Core 2. Advanced Course Description 

This advanced course enhances cosmetic facial acupuncture skills to a level that will increase speed, flow and effectiveness of a treatment.  Guided clinical training and lectures expand to also to cover neck and décolleté, dermatological problems – in particular atrophy scarring from acne and aging concerns anywhere on the body.
Combining medical microneedling with acupuncture, LED Light therapy and skincare. Our emphasis on clinical practice will consolidate all skin rejuvenation skills and give you a good understanding of how to combine traditional treatments with technology and the latest developments in skincare support. Ethics with patient consultation and marketing will be covered.
Module 2. Goals and objectives
*Adapting cosmetic acupuncture to include medical microneedling techniques with roller, pen and gain understanding of comparisons with other treatments for collagen induction techniques (CIT).
*Extending cosmetic acupuncture skills for efficiency and effectiveness
*Auricular acupuncture for facial pathology, pain and constitutional benefit
*Ethics with facial rejuvenation patient consultation and marketing strategies
*Expand for skin rejuvenation anywhere on body, neck, décolleté. Also scars from acne and other dermatology issues.
Course Dates – Please contact Amanda regarding overseas training prices and information
Sat to Tues
24 to 27 Mar    Cosmetic Facial Acupuncture Core 1 & 2  London
 Sat to Tues
14 to 17 April    Cosmetic Facial Acupuncture Core 1 & 2  London
Thurs to Sun
17 to 20 May    Cosmetic Facial Acupuncture Core 1 & 2  London
Thurs to Sun
19 to 22 July    Cosmetic Facial Acupuncture Core 1 & 2  London
Sat to Mon
18 to 21 Aug    Cosmetic Facial Acupuncture Core 1 & 2  London
Cosmetic Facial Acupuncture Retreat  Marbella Spain
Mon to Fri 3 to 7 Sept
USA and Canada Tour
15 June to 25 June  
June 2018 – The Midlands Academy for June dates to be confirmed.
TO BOOK PLEASE EMAIL Amanda: info@acuregen.co.uk or
Please apply here for your certificate on completion of the course. (there is a £30 charge for Certification):
VENUE DETAILS:
The course will take place at the Acuregen Academy & Clinic, East Finchley, 31 Baronsmere Road, London N2 9QD.  This clinic is seconds from East Finchley Station, Northern line, as well as shops, pubs and cafes.  Parking is available with permits (£1 per day except for Sunday – available from us).
PLEASE READ OUR TREATMENT SAFETY CHECK LIST BELOW BEFORE ATTENDING OUR COURSES:
This is fine work using specialist materials so please bring appropriate reading glasses if necessary.  This course is not suitable for those with severely impaired vision or impaired fine motor skills, primarily for safety reasons for prospective patients. Remember – Please bring your glasses – you will need them.
We aim to protect the health and safety of students in training and also those they practise on during and after the course.
If you have any health conditions that could affect your ability to practice safely or receive treatments, please inform us prior to class treatments so that we can assess your suitability for such treatment.  In the case of pregnancy, for example, we will not permit you to receive a treatment but you can return to experience it once baby is born! Usual contra-indications include epilepsy, infectious skin conditions.  Diabetics may find they may bruise more easily – our system minimises this risk.
Please do feel free to contact Amanda confidentially if you have any questions or special learning or cultural requirements – It is our pleasure to assist.
– If there anything else we should know about your health, please let the tutor know.
– These factors require consideration prior to treating your clients or during assignment.
Amanda and her team look forward to welcoming to our beautiful Academy and teaching you how to make your patients and yourself FEEL LOVED AND LOOK LOVED!
---
Please contact Amanda Shayle AT acuregen@gmail.com
Amanda will send you a detailed information booklet by email on these courses.
Thrive needles with our new LED Light system from the USA.
Needles inserted into our silicon face used for training.
Link for Acuregen Cosmetic Acupuncture Products including new Thrive Intradermal needles:
Acuregen Website
http://www.acuregen.co.uk
Course Fees
Course Fees
£975 plus VAT total £1,170.  4-days of training.  All prices include all training materials
We require full payment one month prior to training in order to secure your course date due to the small group numbers – unless a payment scheme has been arranged.
This is non-refundable but will be transferable to an alternative training date by arrangement. Class sizes are limited to a max of 9 so this is offered subject to availability but we will always do our best for you.
This fee includes all materials and comprehensive notes.  Students will receive a full treatment as part of their training (subject to health suitability or cultural issues) for which all cosmetics and materials used are included in the course fee.
Admission Requirements
This is a CPD course for acupuncturists and medical professionals and therapists who can or are already using acupuncture within their insured scope of practice:
Fully qualified acupuncturists and doctors, dentists, physiotherapists, and other medical professional licensed to practice acupuncture.  These treatments are classified as general health treatments and applicants need to ensure that acupuncture falls within their insured scope of practice.
For those who do not meet these criteria, we now offer Certificate Training: Acuregen Advanced Facial Medical Microneedling & Collagen Induction with Microsystems Acupuncture Certificate Course
Please contact Amanda Shayle for more information
Tutor
Amanda Shayle MAcS MPCHM CertNatSci (Open) – Founder of Acuregen 
London Academy
Amanda is a TCM Practitioner. She is a clinician with experience in private practice, an integrated health clinic in London and running a student training clinic. Her key areas of interest include women's health, cancer prevention strategies, male/female infertility, aesthetics and dermatology.
Since 2005, Amanda progressively developed a system of cosmetic acupuncture, branded Acuregen, and as Founder/CEO, teaches internationally (examples: Tokyo, 2011, TCM Kongress, Germany, Helsinki 2013, Tel Aviv 2014 and 2015, Krakow and Los Angeles 2016-2018, New York 2017, Dubai 2018, Vancouver 2018).   As well as heading the Acuregen Academy in London, she is actively involved in research projects with particular focus in fascia and human tissue. Her biochemistry and neurosciences interest since attending as a guest at Imperial College London to pre-empt PhD studies.
In 2007 Amanda set up an international practitioner forum, The Acuregen Cosmetic Acupuncture Network, to ensure best practice for those she has trained. In 2012 she collaborated with Vanessa Blake Cosmetics, USA, for whom she was Brand Ambassador for their brand Puriskin. 2013 saw the launch of Acuregen natural skincare. Amanda has invented and has patented for a novel intradermal needle, Thrive, now available internationally.
Amanda is a senior lecturer for the College of Chinese Medicine, London and is Vice Chairman of The Acupuncture Society (since 2005). In this capacity, Amanda continues to be a member of the 'Profession Specific Board' (PSB) – Governance for the Complimentary & Natural Healthcare Council, CNHC, having assisted in founding their Microsystems Acupuncture register.  She is currently involved with the formation and development of The British Acupuncture Federation.
Please submit this form and the course tutor will respond to your email to inform you of whether you have been accepted.
Please contact Amanda Shayle at info@acuregen.co.uk
(or acuregen@googlemail.com if you have any further enquiries about this course
Amanda will send you a detailed information booklet by email on these courses.
Acupuncture Society membership            Return to Top ↑
Successful graduates from this course can apply for membership of the Acupuncture Society are entitled to use the title MAcS CA after their names the society can also arrange professional indemnity insurance at a very competitive members preferential rate
all members must be insured and log 15 hours of CPD per year (8 hours courses/seminars/workshops and 7 hours home study/research)
Acupuncture Society Application Form
if they join the Society and adhere to its code of ethics rules and regulations and supply copies of their insurance.
Acupuncture Society members are exempted from Local Authority Licensing in many areas including Greater London please check with your local authority.
The annual membership to the Acupuncture Society is £100